The design inspiration of Galaxy Solar Light comes from romantic stars, which can bring you rich imagination space. In the dark night, the Galaxy Solar Light emits dazzling light that looks like stars. It is very suitable for outdoor activities to enjoy romantic and leisure time.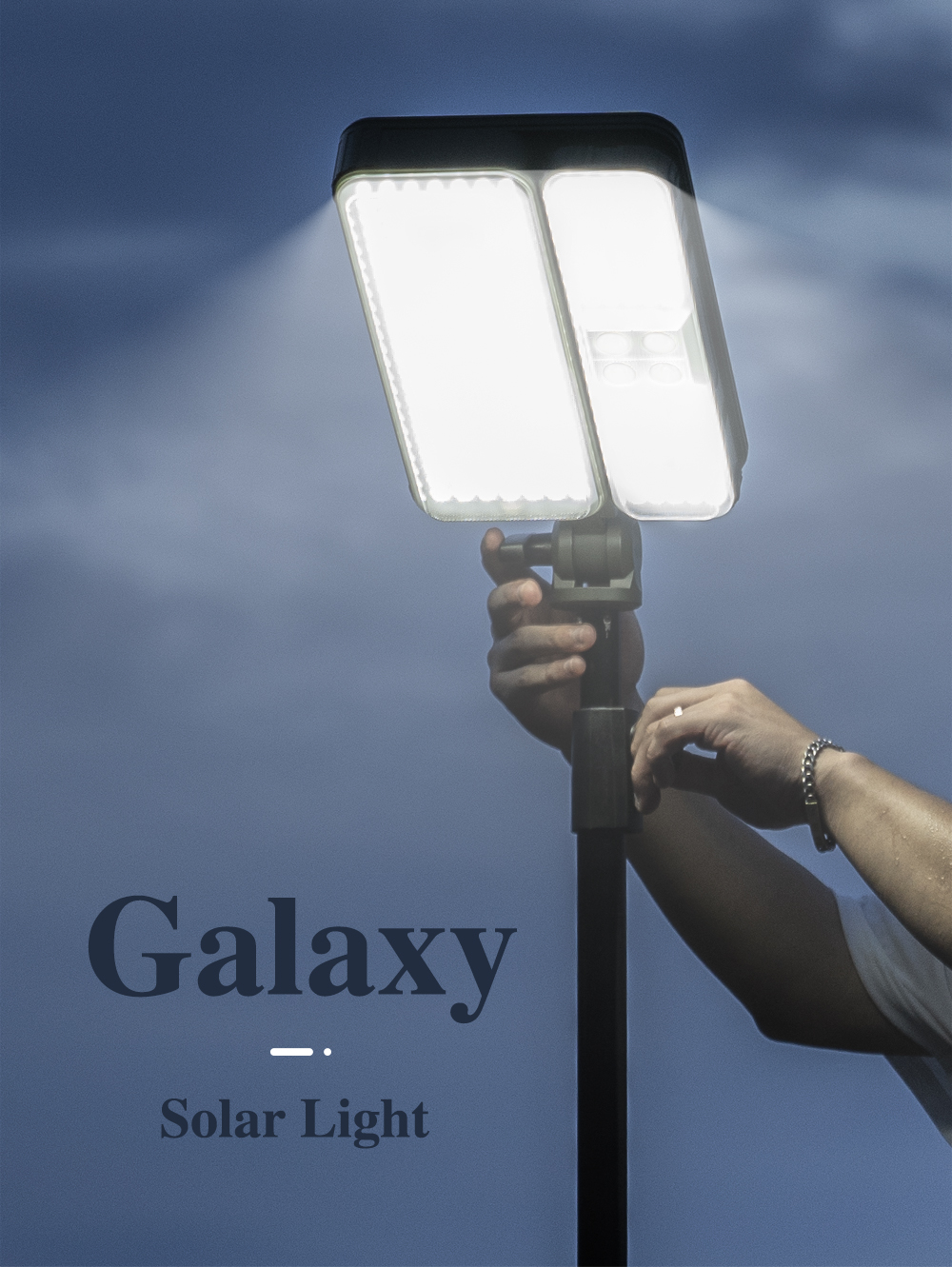 High lumens up to 3000lm
The highest lumen of Galaxy Solar Light can reach 3000lm, which can meet all kinds of needs for light on dark nights
The light source of Galaxy Solar Light is composed of 265pcs LED light beads. The LED light source has been strictly screened. It has a long service life, power saving, and high brightness.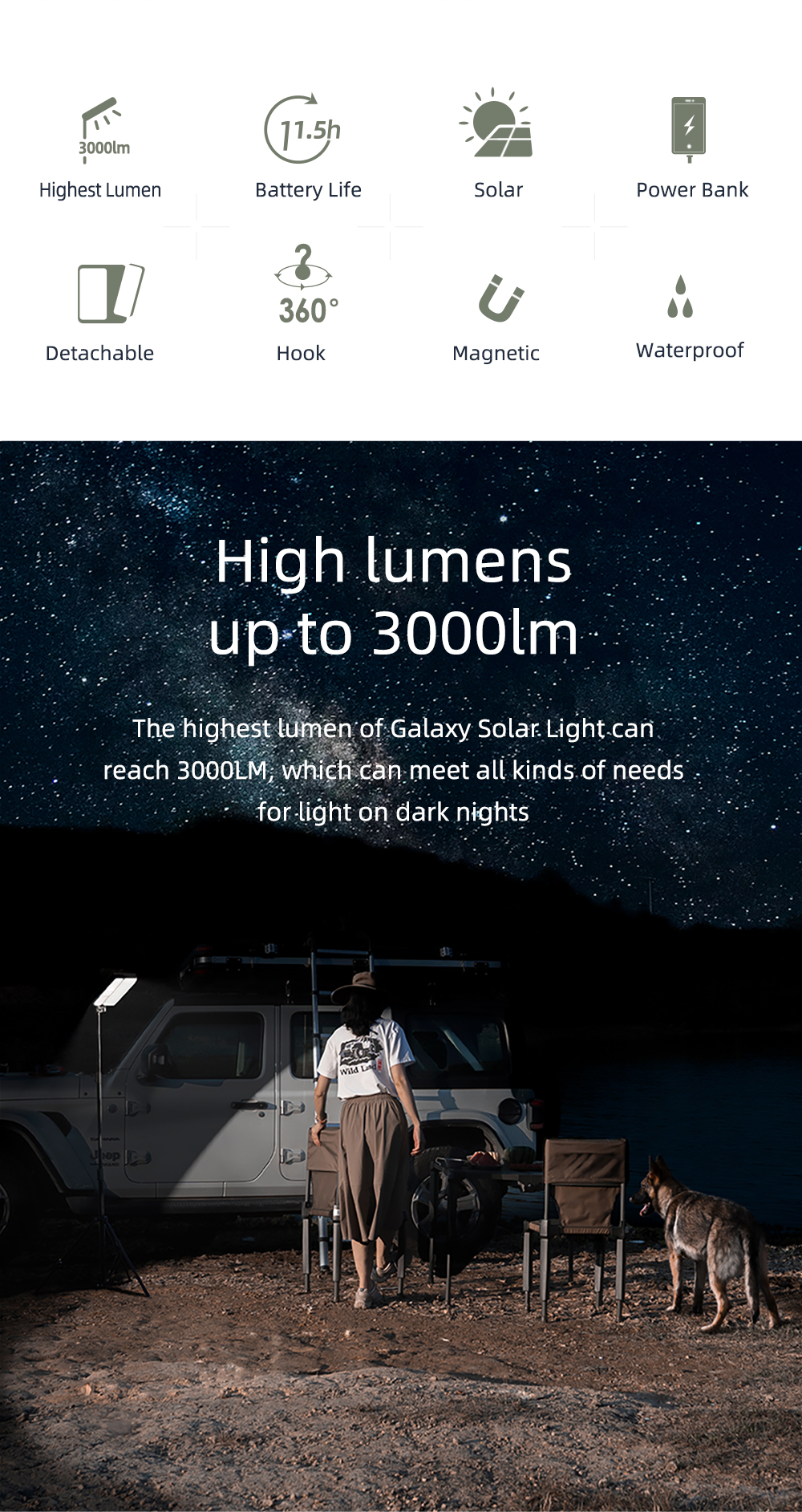 Galaxy Solar Light has three lighting modes, which are very suitable for any outdoor occasions, such as outdoor camping, fishing, construction, vehicle repair, etc.


Effective Waterproof
As the light is waterproof with IP 44, you don't need to worry about rainy days. You are able to use it under any kind of weather conditions.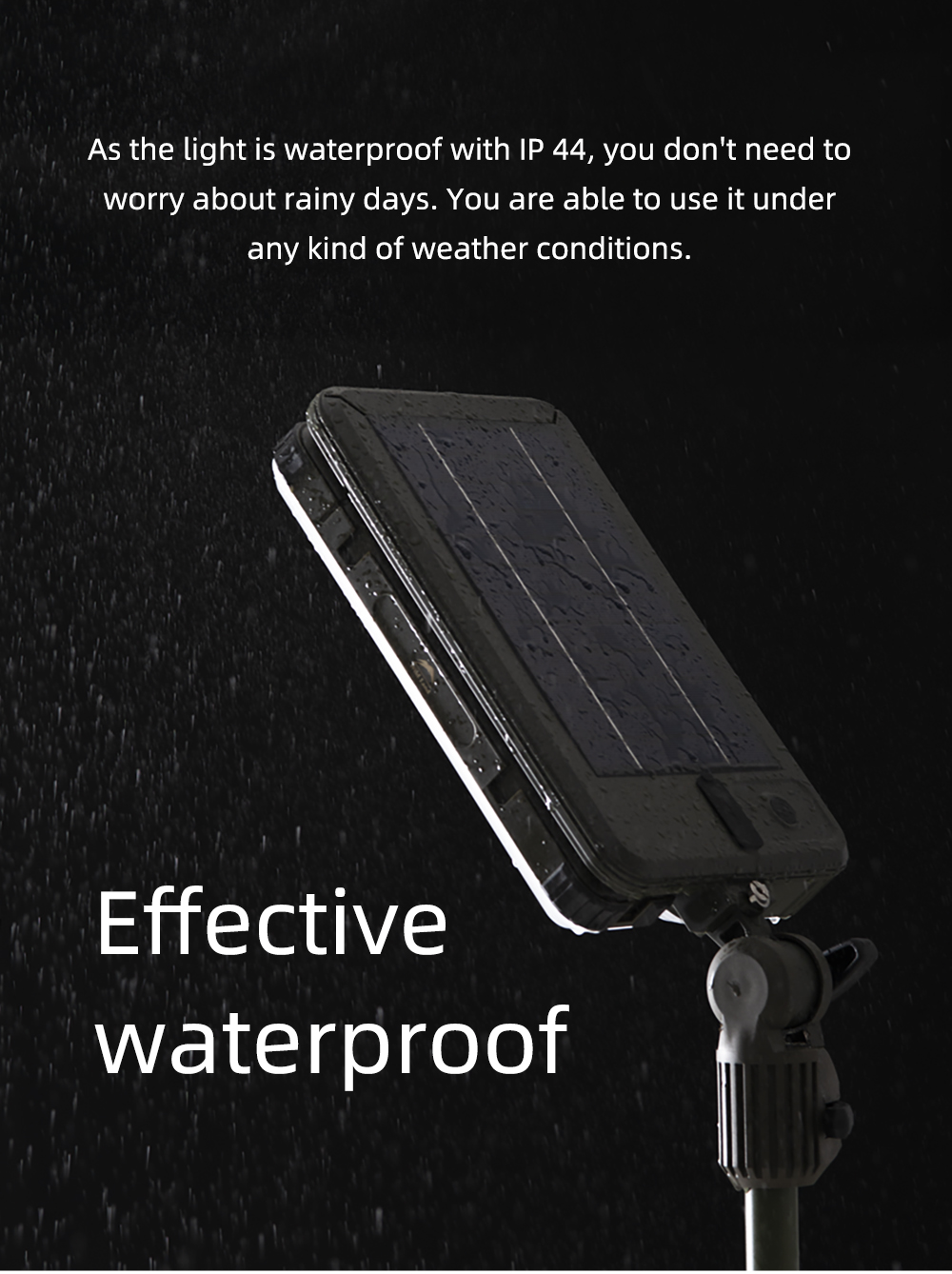 Multiple Charging Methods

As a power bank
The side light with input/output charge port, can be used as a power bank.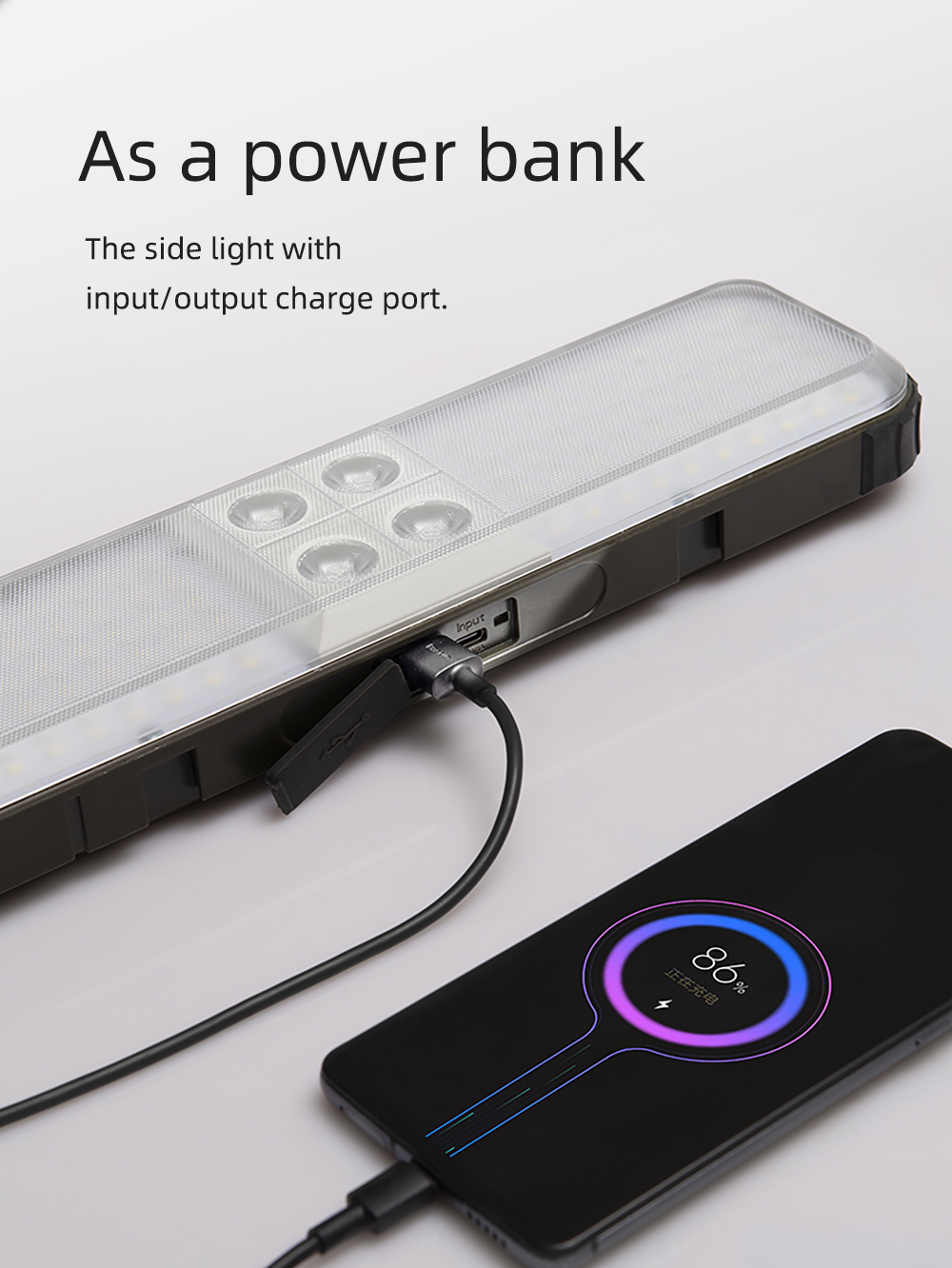 Magnet design
The side light is with magnet design, so it can be removed, and work independently, and it can be attached to any metal surfaces. And then there's a hook at the back of the side light, which means, you can hang it up and use it as the vertical bar.

Tripod
Unique Design
The tripod of Galaxy Solar Light is with our unique design which can achieve 360-degree panoramic lighting. The tripod is very steady. And it can be extended the height from 1.2m to 2.0m, which is suitable for many scenes such as slopes and rugged terrain. (need to hang the sandbag and fix it to the ground with nails)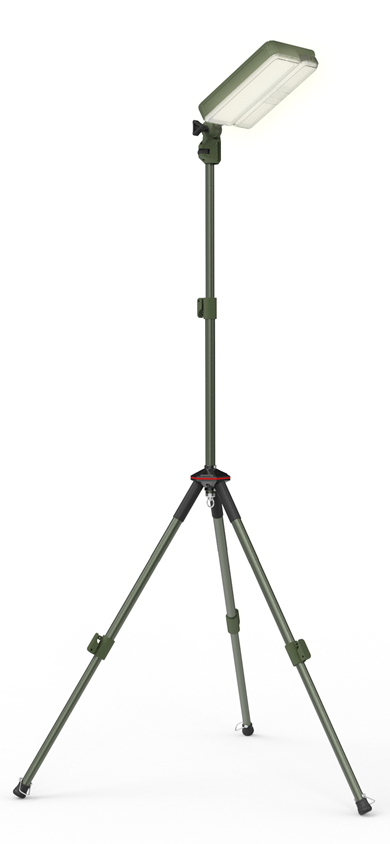 Classical Design
The tripod is very steady. And it can be extended up to 1.9m

---
Post time: Dec-13-2022